Vocational Expert Services
With the most educated, passionate and experienced team in the Southeast, MTBM is Atlanta's preferred team for vocational expert services. We offer a wide variety of services to best help you in your unique situation. We specialize in Veterans Disability (TD/IU) Cases, Worker's Compensation Cases, Employment Cases, Matrimonial/Divorce cases, Long Term Disability cases, Personal Injury cases, Court Testimony and Depositions, Medical Cost Projections, Catastrophic Designation Assessment, Vocational Evaluations, Documenting Damage, Social Security Disability services and life care planning services.
Employment Cases
This is a process that will enable an individual to put themselves in a position for employability, learning essentials such as earning capacity. Our vocational experts can assist in giving an objective assessment of a plaintiff's vocational capabilities after wrongful termination, sexual harassment, ADA or discrimination claims. MTBM is a trusted and proven source for employability and earning capacity evaluations for employment cases attorneys in the Southeast region.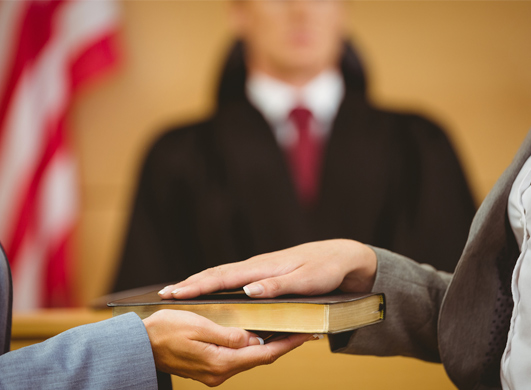 Personal Injury Cases
MTBM Global Rehabilitation Consultants is trusted and proven in providing employability and earning capacity evaluations for personal injury attorneys in the Southeast region. The use of employability experts is a vital component in assisting the attorney and objectively assessing the employability and earning capacity of the injured person. Vocational analysis damages records include loss of earning capacity, employability and household services for seriously injured people who have been involved in automobile or other accidents.
Matrimonial/Divorce/Child Support Cases
MTBM's vocational experts can be invaluable in family law cases. Vocational experts can cast light on a party's earning capacity and whether the person is employed in a position which maximizes their earning potential. This is critical information because child support and alimony obligations will be based on imputed wages, rather than actual earnings. This report evaluates, summarizes and documents findings on the cost and duration of needed education and training, availability of geographically appropriate job openings, salary data, and the estimated time it will take a party to find a job. The conclusions and opinions in the report are based on an interview with the party in question, vocational testing, and an assessment of his or her career values, marketable skills, and job possibilities. Labor market research is then conducted based on the data collected about the spouse being examined and opinions provided.
Social Security Disability Services
MTBM's vocational experts can help with objectively determining an individual's ability to perform substantial, gainful work activity. Additionally, this service will also come with a report that details the vocational aspects of the case using Social Security disability terminology. Our vocational experts can perform an assessment of the employability of a Social Security disability claimant using a four-part procedure consisting of document review, standardized diagnostic vocational interview, vocational testing and labor market research.
Veteran's Disability (TDIU) Cases
MTBM Global Rehabilitation Consultants works closely with veteran's disability attorneys and non-attorneys to assist them in assessing the unemployability of disabled veterans. The vocational experts of MTBM can perform an assessment of the employability of a veteran's disability claimant using a four-part procedure that includes document review, standardized diagnostic vocational interview, vocational testing and labor market research.
Medical Cost Projections
A Medical Cost Projection (MCP) is a not-so-detailed process of reviewing medicals, determining future medical care based on the patterns of care in the medicals and anticipated outcomes, and identifying the costs for future care. Medical Cost Projection reports are much more abbreviated when compared to a Life Care Plan (LCP) report. A Medical Cost Projection is typically completed when the referral is attempting to understand the medical damages on the case. Medical Cost Projections are completed on an uncomplicated case where the future care is straight forward or when there is limited future medical care. Medical Cost Projections can be customized to the specific requests of the referral. Medical Cost Projections can also be used as a Consulting or Expert Witness report.
Documenting Damages
Many attorneys fail to realize the importance of properly documenting damages in a case. Sometimes, all emphasis and energies are placed in the initial hurdle of liability, and the impact of the injury on the client's ability to work and earn money is ignored. A good damages preparation may help to strengthen a case once liability has been established. To date, vocational experts have been used in a wide variety of cases. Their expertise can benefit personal injury, medical malpractice, product liability, workers' compensation, matrimonial, age discrimination, and wrongful termination cases.
Many attorneys do not know when they need the aid of a vocational expert to document damages for a case. The attorney must consider such questions as:
What are the consequences of the injuries on the client's ability to function?
How will these injuries affect the client's ability to work?
Will the client's ability to earn money be affected?
The answers to these questions will determine the necessity of retaining a vocational expert.
Household Services Loss
Even if you have never heard the term "household services," you know what they are. Household services include the chores we all do every day as part of our everyday life. These are the things that we do around the house, like cooking, cleaning, ironing, laundry, taking out the trash, mowing the lawn, and fixing things. Loss of household services may be something to consider in a personal injury case.
In some personal injury cases, the injured person may not be able to perform household services. This can be a big problem around the house. Imagine if your wife was hurt and couldn't cook dinner or clean. What would happen if you were hurt and couldn't help care for your children? Most of us depend on someone else to help us get everything done.
If you're hurt and cannot help around the house, you may have to hire someone. You may end up with landscapers, handymen, a cleaning service, and someone to help with childcare. These costs can quickly add up.
The value of household services can be forgotten in personal injury cases. Household services should be considered. And included in larger personal injury cases. An MTBM Vocational Expert can testify about the value of household services over time and can put a dollar amount on the cost to replace those services.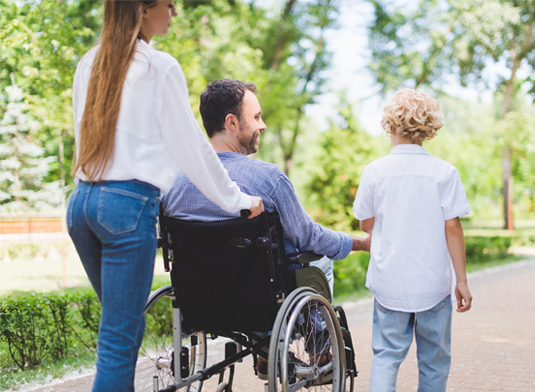 Trial Testimony & Depositions
MTBM experts have over 15 years of experience and are trial tested. The expert who authors the Vocational Evaluation or Life Care Plan will testify in court. MTBM believes that our responsibility as damage experts includes the effective presentation of our opinions in court.
Our goal as vocational experts is to educate the jury so that they understand the impact of the client's injury on the ability to work, the ability to earn money, and the cost of his/her lifetime needs. MTBM provides all presentation materials to make the issues completely understandable to a jury.
MTBM Global Rehabilitation's expert witness provides customized charts to assist the jury in visually understanding our Vocational Expert or Life Care Planning Testimony. The MTBM Vocational and Life Care Planning Experts' testimony has been accepted by State and Federal Courts.
Catastrophic Designation(s)
A catastrophic rehabilitation assessment completed by a Vocational Expert in workers compensation matters can assist in the determination of catastrophic designations. The assessment determines the employability of the claimants based on their age, education, work history and residual functional capacities. The Vocational Expert opines whether or not they can perform prior work and if their injury prevents them from work within the national economy. This assessment consists of a review of the medical records, a vocational diagnostic interview, vocational testing, analysis of the claimant's work history, transferable skills, and research as to the place ability of the person within the competitive labor market.