Personal and Social Adjustment Training (PSAT)
PSAT Services
Each situation is unique. One vocational impairment may differ from another, which is why we have developed a program that is designed to strengthen the intangibles that often times determine employability. Our personal and social adjustment training (PSAT) services help an individual develop or re-establish the personal and social behaviors that are typically required to enhance an individual's candidacy for a professional position. Personal and social skills are not typically listed on a job listing, but missing these essentials could be the difference needed to land the job.
What Do PSAT Services Include?
Depending on the individual's needs, circumstances and pre-existing abilities, our PSAT services can involve a wide range of trainings. For the process that best equips the individual with the material covered, our PSAT services are instructional and can be provided individually or in small groups. Our trained, educated and certified rehabilitation professionals are passionate about enabling individuals to succeed in the workplace, which is why we have developed this proven training program.
PSAT services may include but are not limited to the following:
Community living
Decision-making and problem-solving
Health and medication management
Interpersonal skill development
Methods of appropriate communication
Money management
Personal grooming and hygiene
Sexual awareness and appropriateness
Understanding of self and abilities
Identifying, planning and providing the supports a person needs to achieve and maintain employment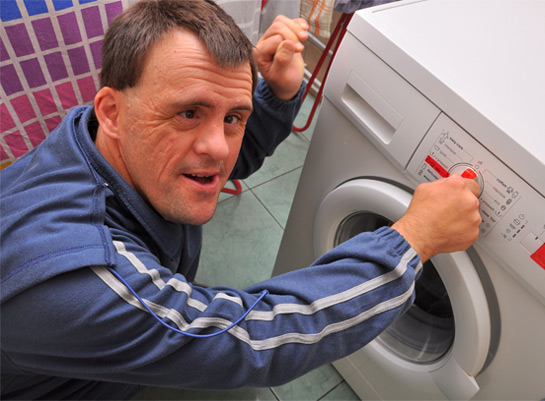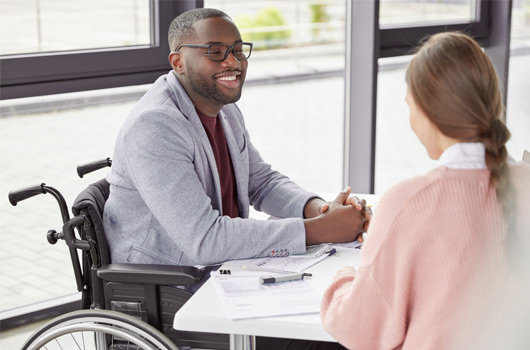 What Topics are Covered?
PSAT services provide a comprehensive plan utilizing instructional classroom activities in small groups or individual instruction and may address:
Community field trips
Decision-making in daily life activities
Exercising informed choice
Knowledge about the rights and responsibilities associated with employment
Personal and social skills
Problem-solving and resource utilization, including adaptive equipment
Work attitudes and skills exploration
Why Choose MTBM for Personal and Social Adjustment Training Services?
MTBM Global Rehabilitation Consultants, LLC is a passionate team of certified rehabilitation counselors, employment consultants and job coaches. We are equipped to offer training for personal and social skills to individuals with disabilities. We are a local group that is dedicated to enabling individuals to join this community's economy. Our highly educated, trained and dedicated professionals are accustomed to, prepared for and enthusiastic about finding and executing a solution that will guide you or a loved one into the workforce. Employability is our top priority, and we are a resource for you that will enable you to have professional success.