Telemental Behavioral Health
Telemental health or telebehavioral health is the process of providing behavioral therapy or psychotherapy remotely, typically utilizing HIPAA-compliant video conferencing or text-based messaging. The advantages of virtual delivery of psychotherapy include reduced stigmatization, increased convenience for patients, and improved provider efficiency. Participants can engage in sessions from home or any location determined appropriate by the patient and their clinician.
Benefits of Telemental Behavioral Health from MTBM Global Rehabilitation
Expands Access
Telemental health from MTBM puts mental health services within reach of men, women, and children who live in rural or remote areas where counselors may be scarce. Some states, like Alaska, have lifted geographic limitations, allowing mental health providers from other states to practice telemedicine within its borders.1 Telemental health practitioners also can provide services in correctional settings when the patient and clinician cannot be together.
Saves Time
With licensed professional counselors now serving clients over long distances through videoconferencing, travel time can involve just the seconds it takes to walk to one's laptop. This innovative counseling model eliminates a client's need for transportation, and any travel-related costs. Telemental health also can make it easier for patients to work appointments into their schedules without having to take time off from work. Clinicians may find opportunities to increase their patient loads if practicing telemental health eliminates or cuts back on the need to commute to an office.
Shortens Delays
Patients can wait an average of 25 days to see a mental health professional after making an appointment. Telemental health removes many of the barriers that lead to long waits to see providers. A patient in Miami no longer has to choose a counselor from a short list of practitioners within a comfortable driving distance or place her name on a waiting list. She may choose to work remotely with a professional in Orlando, 235 miles away. In addition to expanded options statewide, provider lists will grow as more states follow Alaska's lead and loosen geographic restrictions.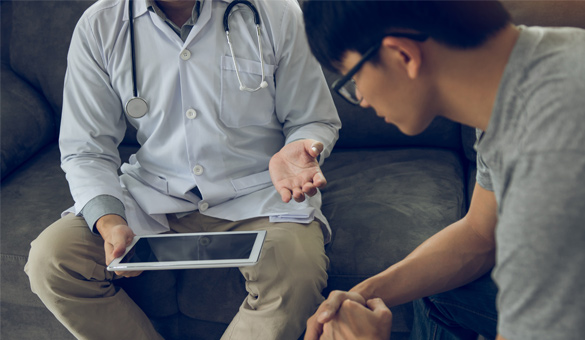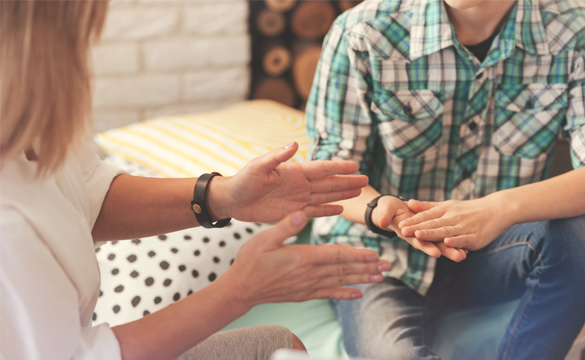 Eases Stigma
In 1999, U.S. Surgeon General Dr. David Satcher identified the stigma around mental illness as the most persistent barrier to individuals seeking help and noted that this stigma is more pronounced in rural settings. For patients concerned about appearing publicly at a practitioner's office, working with licensed professional counselors from home via teleconferencing, or by phone, can ease anxieties and promote acceptance of treatment. Professionals, advocacy groups, and others continue their work to dispel this misplaced sense of embarrassment or shame about seeking mental health services, heeding Satcher's plea to "confront the attitudes, fear, and misunderstanding that remain as barriers before us."
Gets Results
Research continues to affirm the efficacy of telemental health services, with studies showing that videoconferencing is as effective as face-to-face treatments. Offering increased provider options and a multitude of convenient technological vehicles, telemental health is a growing and effective alternative for those delivering and receiving mental health services.